B O C I A N Y


FORUM MIŁOŚNIKÓW PTAKÓW I PRZYRODY


WITAMY WSZYSTKICH SERDECZNIE
I ZAPRASZAMY DO MIŁEGO SPĘDZENIA CZASU Z NAMI
---
KAMERY - Africa
---
Iwonami - 2008-12-22, 22:33

---
Dostałam dzisiaj maila ze stron z kamerami z Afryki z informacją, że możemy teraz obserwować hodowlę flamingów na stronie www.africam.com

Treść maila podaję tutaj: (niestety po angielsku, nie mam czasu tłumaczyć, sorry)

Dear Africamer's,

World can watch breeding flamingos:

The whole world now has an opportunity to watch the breeding antics of
20,000 Lesser Flamingos! A state-of-the-art webcam was recently installed
on Kamfers Dams famous flamingo breeding island, and the images are now
broadcast to the world via Africam (www.africam.com).

The equipment has numerous sophisticated functions, including pan, tilt and
zoom, so close-up images of chicks hatching out of eggs, parents feeding
their chicks, and many other aspects of the previously unseen breeding
behaviour of Lesser Flamingos are now available to wildlife enthusiasts
around the world. Infrared lights allow for 24 hour/day viewing, and a
microphone allows one to hear the hustle and bustle of life in the flamingo
colony. On the website, one can either see live-streaming images or static
images which are refreshed every 30 seconds.

The equipment was sponsored by Nedbank Capital, Ekapa Mining and Nugen,
with Herbert and Brenda Booth, Kamfers Dams landowners, providing
assistance and logistic support, said Campbell Scott, one of the directors
of Africam. Brad Maxwell, joint-head of Mining & Resources at Nedbank
Capital said, Nedbank has a long history of promoting environmental
responsibility, and therefore we are proud to have assisted in sponsoring
the webcam. The project was coordinated by the Save the Flamingo
Association (www.savetheflamingo.co.za), a group of concerned people,
businesses and organizations who are committed to ensuring the conservation
of Kamfers Dam and its flamingos and other waterbirds.

The artificial flamingo breeding island, the first such structure for
Lesser Flamingos in the world, was funded and constructed by Ekapa Mining
in September 2006. According to Jahn Hohne, Managing Director of Ekapa
Mining, this exciting project enabled Ekapa to contribute to the
conservation of Kimberleys magnificent dam and its flamingos.

The Lesser Flamingos bred successfully on the island last year, producing
9000 chicks. A massive breeding event is currently underway and, as it is
six weeks earlier than last year, more chicks are expected this time
around. Breeding events are irregular at other sites and, for example, only
successful every 12 years at Etosha Pan in Namibia. The annual breeding of
Lesser Flamingos at Kamfers Dam will contribute to the conservation of
these flamingos.

The Kamfers Dam Lesser Flamingo breeding island has received international
acclaim, including both national and international awards. Ekapa Mining
received the prestigious Nedbank Capital Green Mining Award in 2007 for
their contributions to the project. Mark Anderson, who proposed and then
coordinated the project, received an African-Eurasian Waterbird Agreement
award in Madagascar in September 2008. Dr Brooks Childress, Chairman of
the SSC/IUCN Flamingo Specialist Group, described the project as the most
important contributions to flamingo conservation internationally in many
years.

According to Mark Anderson, Executive Director of BirdLife South Africa,
Kamfers Dam is the only breeding locality for Lesser Flamingos in South
Africa, and one of only four breeding localities in Africa. This globally
near-threatened species needs active conservation management, as the
population is declining and there are very few breeding sites he added.

Kamfers Dams flamingos also have their problems. The Save the Flamingo
Association was recently formed to address two important threats to the
dams flamingos, namely pollution from a sewerage works and a proposed
massive housing development which will be located on a property adjacent to
the dam (more details are available on www.savetheflamingo.co.za.

As Lesser Flamingos only breed at vast, open pans and lakes, there has
until now been no opportunity to view the breeding close-up and also to
study the birds biology. The webcam opens up so many opportunities to
create an awareness about these interesting birds. Ornithologists will also
use the camera to obtain much-needed scientific information about these
flamingos breeding biology.
---
Iwonami - 2009-01-26, 16:41

---
Dostałam jeszcze jedną inormację na temat kolejnej kamery z Afryki Południowej. O rezerwacie można sobie poczytać tutaj: http://www.djuma.com/
Jest to dość ciekawe przedsięwzięcie, bo gdy zajrzałam tu o godzinie 16:20, zobaczyłam obrazy z kamery zamocowanej na samochodzie, który jeździ po afrykańskim buszu i przekazuje zdjęcia na żywo. Przewodnik objaśnia także, co widzimy i przekazuje informacje na temat spotykanych zwierząt. Opowiada bardzo ciekawie, niestety po angielsku. W tej chwili jedzie na poszukiwanie słoni. Razem ze mną ogląda przekaz na żywo prawie 500 osób. Można odbyć rewelacyjną wycieczkę, nie wychodząc z domu.
Takie ujęcia udało mi się uchwycić: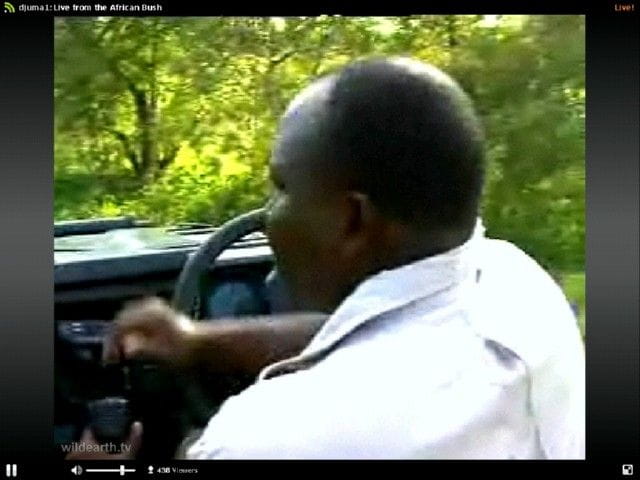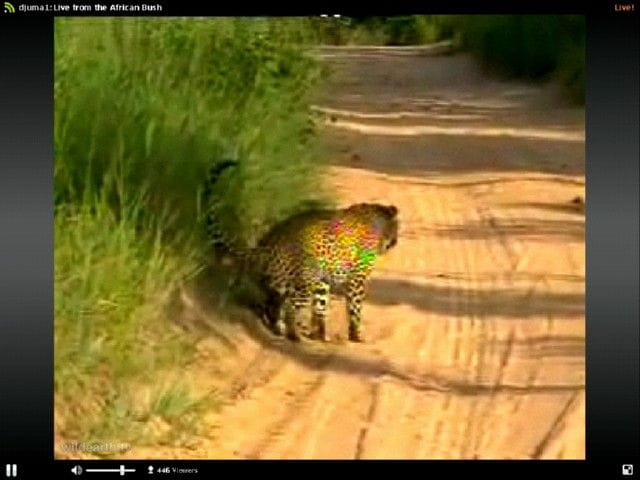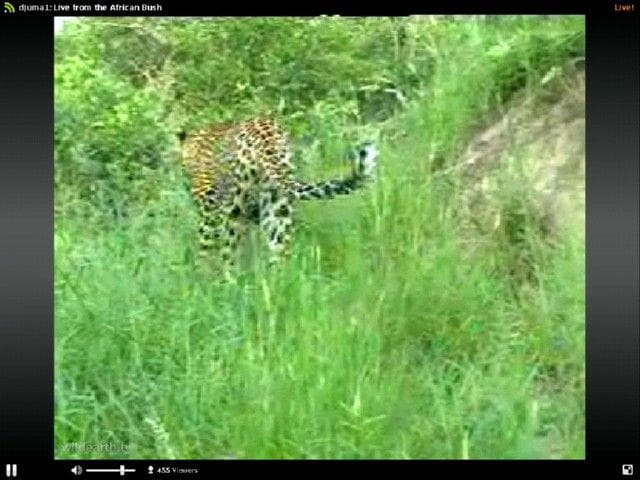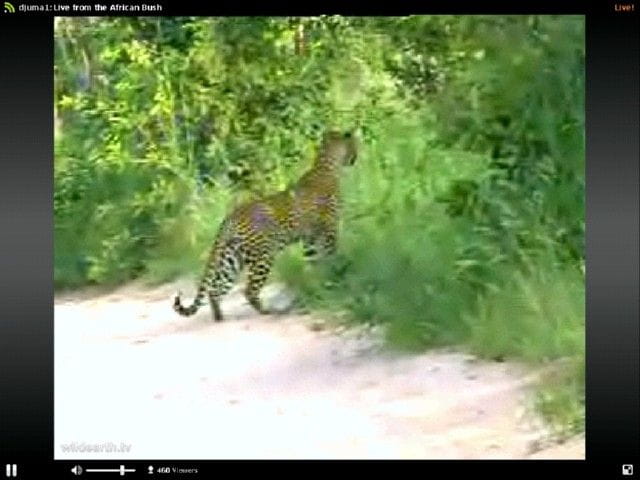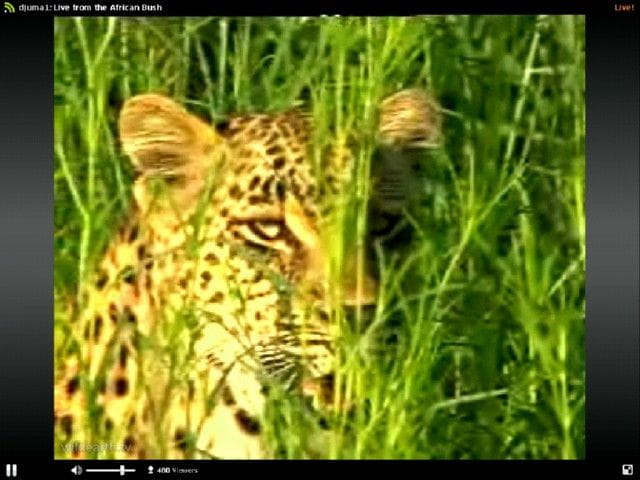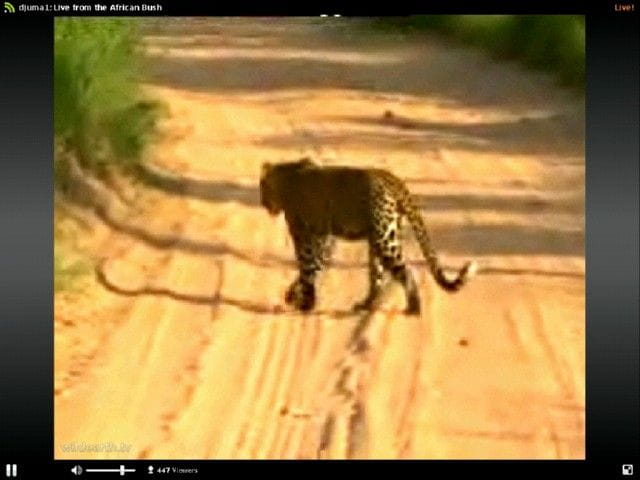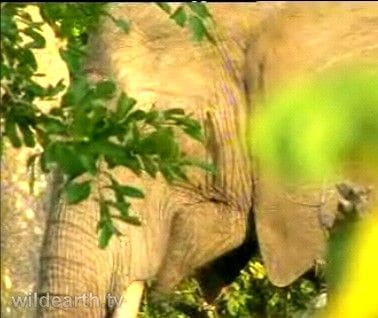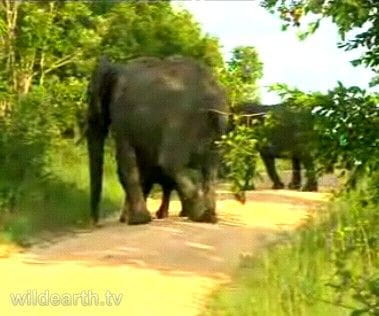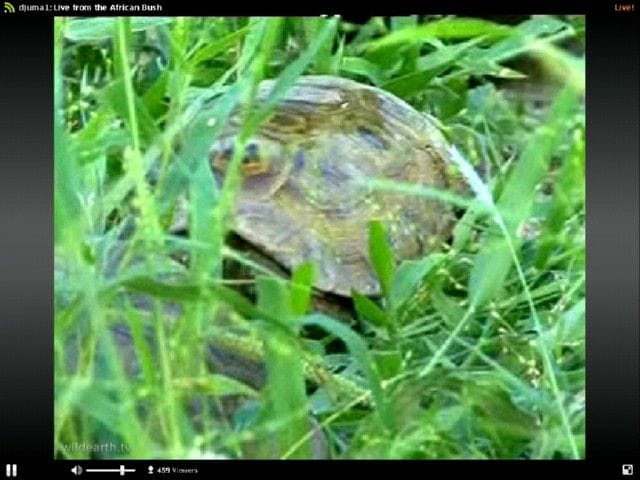 W nocy kamera skierowana jest na oczko wodne.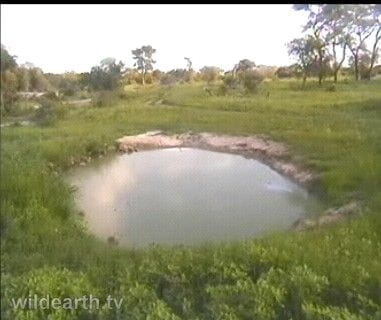 Adres kamery: http://www.entertainmenta...php?wildearth=1
---
Iwonami - 2009-01-28, 17:49

---
Dzisiaj: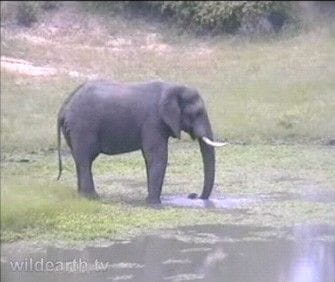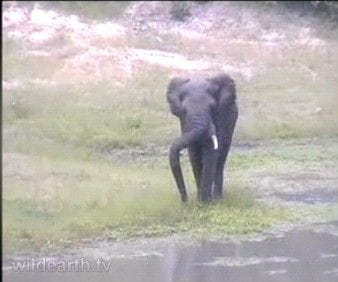 ---
roscia - 2009-01-28, 19:22

---
Ciekawie wykręcił trąbę, ten słoń
---
Ketrab75 - 2009-01-28, 23:09

---
Dzisaj inny murzyn oprowadzał wycieczkę po buszu.
Oglądałem przez chwilę jak opowiadał o rodzinie lwów. Nie mam niestety programu do zrzutów, więc zdjęć nie będzie.
---
Iwonami - 2009-02-22, 14:53

---
Botswana Rezerwat Mashatu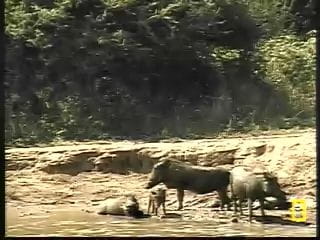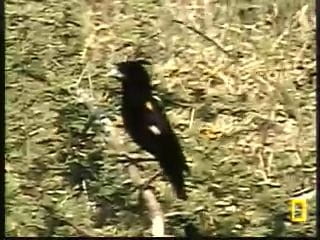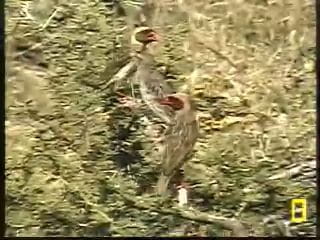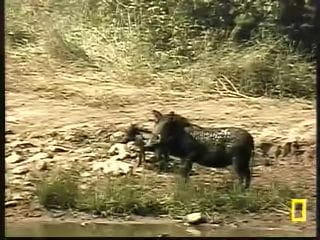 Nie wiem co to są za ptaki.
---
nevra - 2009-02-22, 22:12

---
Iw, super!!! Muszę w dzień zajrzeć.
---